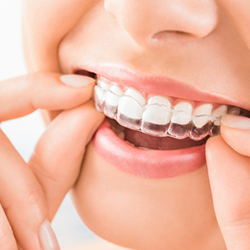 Bleaching
~ Teeth Whitening
Professional Dental Supervision
Professional Teeth Whitening at Low Country Family Dentistry
Professional teeth whitening done in your dentist's office at Low Country Family Dentistry is a fast way to brighten your smile. When performed by a dentist, teeth whitening is safe and can last for up to five years.
When using an in-office bleaching system or laser bleaching while you are in the dental chair, you can be sure that it will be done the correct way without softening or weakening the teeth and gum line.
Low Country Family Dentistry also offers an at home bleaching/teeth whitening system that is dentist supervised. Using a custom-made mouthguard provides the same results as the in-office procedure but is more economical. The mouthguard is so thin that it can be worn comfortably while you are awake or sleeping, and you should even be able to talk and work while wearing it.
Some bleaching systems recommend bleaching your teeth from two to four hours a day — these usually take 3 to 6 weeks to complete and works best on patients with sensitive teeth. Other systems recommend bleaching your teeth at night, while you sleep, which may only take 10 to 14 days to complete.
You should always ask your dentist which treatment is right for you.
Should I see a dentist instead of using over the counter kits?
When a dentist whitens your teeth the bleaching solution is usually much stronger than the at-home kits that you buy in stores. Your dentist will also examine your teeth before the procedure to make sure there are no problems with your teeth or gums.  
The American Dental Association issues a word of caution about the improper use of over-the-counter products, as they are often too abrasive and can damage the teeth with extended use.
Is Teeth Whitening Safe for me?
Since people have been whitening their teeth for decades it's pretty certain that teeth whitening is safe. The American Dental Association (ADA) says that whiteners with hydrogen peroxide are safe and effective. Just be sure that there is an ADA seal of approval.
See and talk to your dentist first. Be sure to follow the instructions and pay attention to your teeth. If your teeth or gums start to feel sensitive you should stop using and see your dentist.
Contact our friendly people at Lowcountry Family Dentistry to schedule your appointment for teeth whitening/bleaching today!